On Saturday, 5th August the Kansai Team of MSA organized an evening hang-out to enjoy the brilliant display of fireworks in Kobe Port area. Every year on the first Saturday of August around 10000 fireworks are shot at the sky and they flower into a dazzling spectacle of colors. This year was special as it is the 150th anniversary of the Port of Kobe and the fireworks was increased making it the biggest in Kansai area.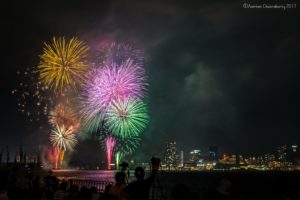 Our planning and preparations started weeks before the event day. On Saturday, the MSA volunteers reached the venue quite early to make arrangements for everyone's accommodation and reserve a good viewing spot till the evening. The MSA especially appreciates our Japanese friends who came out to help us with the preparation. Slowly people started to come and the seemingly empty space was filled with chattering and excitement. By 5:30 pm, most of our friends joined us and the wait for the fireworks continued. This time 23 people from all over Kansai area joined the event and we were very happy to see many known faces from the last event in Kyoto.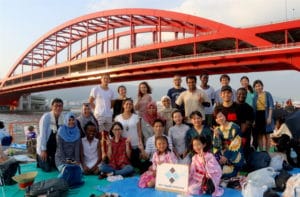 The Kobe Port area view is amazingly beautiful even without any fireworks. As we waited, we first witnessed an amazingly beautiful sunset-show with the Port Tower area in the background. Then we were greeted by an amazing transition of the Kobe City-scape into a brilliantly lit nightscape. The view is considered one of the best in Japan.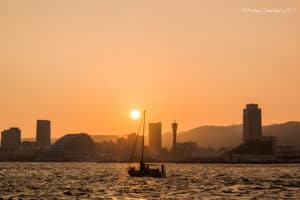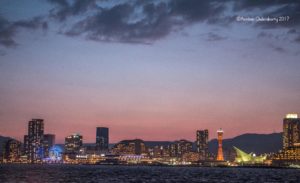 At 7:30 pm, it was finally the time for the fireworks to start and the next one hour was dominated by the thundering display of colorful lights in the sky. It was simply awe-inspiring. The fireworks finished at 8:30 pm but as crowded as it was expected to be most of us made it to the station just in time to catch the last train back to home. It was a beautiful evening and the enthusiasm of the participants made worth all the effort that was put in. The MSA also wants to thank our friends from other scholarship organizations who decided to join us and make the time spent more beautiful.