Are you on a budget? Struggling to make ends meet? Do you want tasty food without compromising on quality? Here are some ways to get what you want and contribute to a better planet.
This article discusses two main options: digital platforms (mobile apps, website) and physical stores.
Digital platforms
As a digital platform, Food-sharing apps are systems that reduce food loss and waste by matching products that would otherwise be discarded with consumer needs. This system allows purchasing good food at more affordable prices. Many food-sharing apps are available for both Android and iOS mobile users. Here are some of the most used in Japan with their Pros and Cons:
1- TABETE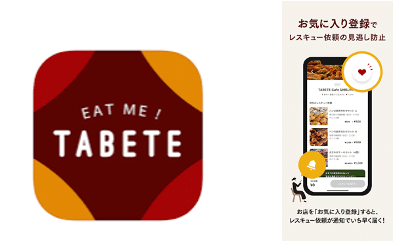 The TABETE app is a matching service that allows users to buy unsold items from restaurants at a lower price since August 2018. To date, there are more than 500,000 users across Japan, with over 2400 registered stores.
Flow of Service: (adapted from thespoon.tech)

Pros:
Easy payment with a credit card! Just show your smartphone screen at the store!
There is no registration fee or monthly fee for users
You can reserve a convenient time to pick up at the store!
If you "register" a store in your neighborhood, you can receive the listing information by notification!
Good for those living in big cities where the cost of living is very high
You can get food prepared by renowned chefs at a reduced price
Cons:
The app is only available in Japanese for now
Most of the registered stores are located in big cities. The app is not convenient for those living in rural areas.
2- KURADASHI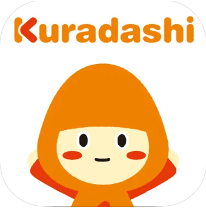 Kuradashi is an app and website where economical shopping leads to good things in society. The platform has been available since 2015, with over 920  registered stores and more than 300,000 users.
Flow of Service:(adapted from https://kuradashi.jp/pages/about)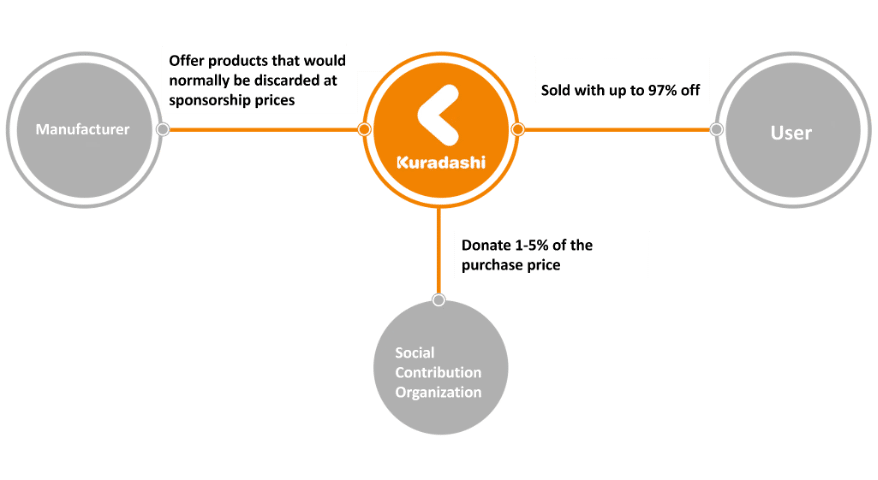 In Kuradashi platforms, you can have products close to the expiration date, products that are discarded due to non-standards, scratches, printing errors, discontinued products, or products returned to manufacturers.
Pros:
A wide range of products is available. Not only food items but also Beauty/Health, Daily necessities are also available.
Received the 31st Food Safety, Security, and Environmental Contribution Award and acquired B Corp certification in 2022
You can pay with a Credit card (VISA・MasterCard・JCB・American Express),Google Pay, Shop Pay, or Smartphone payment (PayPay, LINE Pay, or Merpay, au PAY, paidy).
Shipping is free for premium members all over Japan
Cons:
The platform is only available in Japanese for now
3- OLIO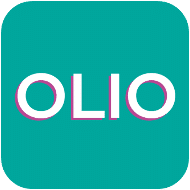 Olio is a mobile app for food sharing that aims to reduce food waste. Food can be shared by connecting people who have surplus food with those who need or want to consume it. The app started operating in 2015 and is now available in 63 countries, including the UK, the US, Singapore, and Japan, with about 6,100,000 users.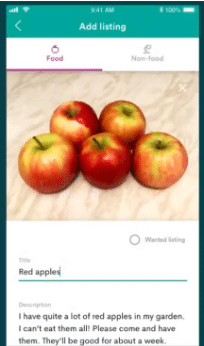 Flow of service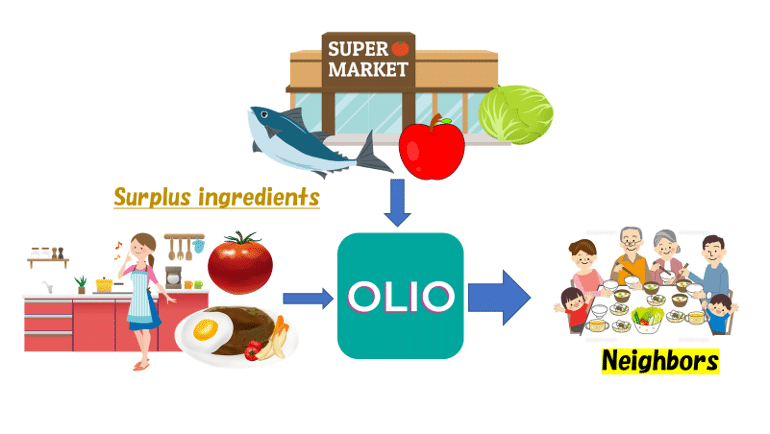 Basically, you just need to snap a photo of your surplus food simply. Then neighbors can request what they want from the catalog on the app. Finally, pickup at the agreed location
Pros:
It can be used abroad, so, very convenient for international travelers
Anyone can be a donor or receiver after verification
You can choose free items or items for sale
Non-food items are also available
No registration fee
Cons:
In Japan, only available in big cities such as Tokyo, Nagoya, Yokohama, etc.
4- Let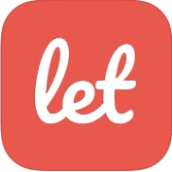 With this application, users in Japan can purchase "imperfect products," out-of-production items, out-of-spec items, bargain items, B-grade items, etc. The app started operating in 2018 and has over 12000 registered stores with about 5,000,000 users.
Flow of service

Basically, you need to obtain marketing authorization from the "let" company for the product to be sold. Then, after registration of your information, you will be able to sell on the platform.
Pros:
All products are safe to buy!
The points you have accumulated in Let can be used as "1 point = 1 yen" when shopping.
Member registration is free
When you purchase goods or services, you pay the stated price.
Some plans include regular delivery of vegetables and meat
By logging in, you will be given a stamp, and if you log in continuously for a certain period of time, you can get a ticket that will provide you with points
food, daily necessities, and beauty products are available
all major payment methods are covered, so at first glance, you should have no trouble paying
Cons:
The app is only available in Japanese for now
depending on the seller (especially the reseller), sometimes products might be highly rated with fake discount prices
Physical stores
1- Starbucks Japan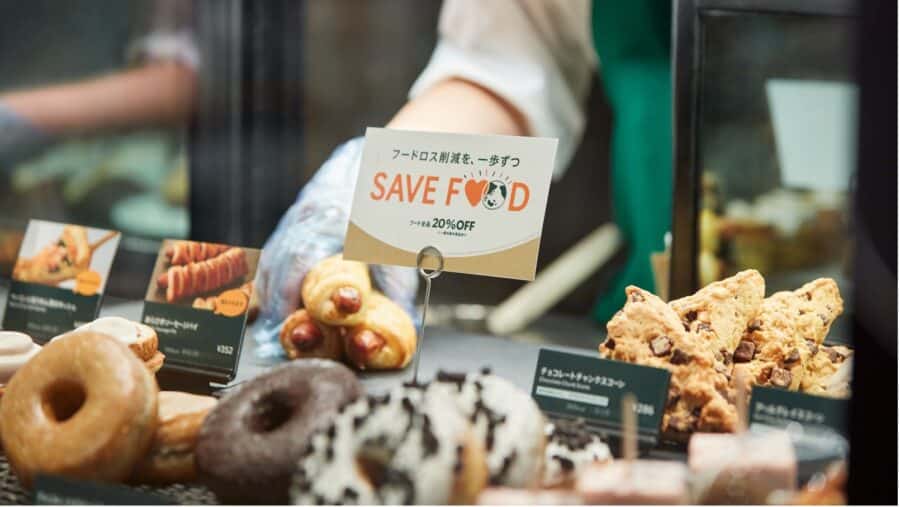 Starbucks Japan started offering a 20% discount on certain baked goods, sandwiches, and other food items around three hours before store closings to fight food waste.
The company will donate part of the revenue of these discounted sales to Musubie, a local non-profit which provides meals for children across Japan. By buying these discounted food products, you will save money and contribute to feeding children in need.
2- Food banks
Food banks collect surplus food that is still safe for consumption and redistribute them to those in need. Examples of food banks in Japan are:

Founded in 2002, Second Harvest Japan is Japan's first food bank and aims to create a Food Safety Net in Japan. To do so, they deliver food to children's homes, single-mother shelters, centers for the disabled, and many other welfare organizations and individuals in need.
Second Harvest Japan is providing food to assist students affected financially by the new coronavirus. Students (undergraduate and graduate students, junior college students, vocational and technical colleges) in the Kanto area who wish to receive support can check the requirements and register through: http://2hj.org/english/activity/report/100000pj/2389.html
Make sure to bring your student ID card with you when visiting their pantries.

Food Bank Kansai started food bank activities as a voluntary organization in April 2003 in Hyogo Prefecture. It supports individuals and organizations.
Those living in Hyogo Prefecture and experiencing situations where they don't have anything to eat can contact consultation desks located in each local government office and request support from Food Bank Kansai. They can also register through the following website: https://foodbankkansai.org/receive-food/receive-food-individual/
The assistance seems smoother when you provide detailed information, such as the number and ages of people who need support, the cooking environment (whether there is a rice cooker or microwave oven, etc.), and the circumstances in which you are requesting support.
Let's all do our best to reduce food loss and waste for the people and the planet.
Written by Fawaz Bagoudou, PhD, Sustainable Food Systems Advocate