MSA Junction – MSA's Own Online Community
Register for MSA Junction – MSA's own online network for both MEXT Scholars and Alumni. Here are some benefits of joining it.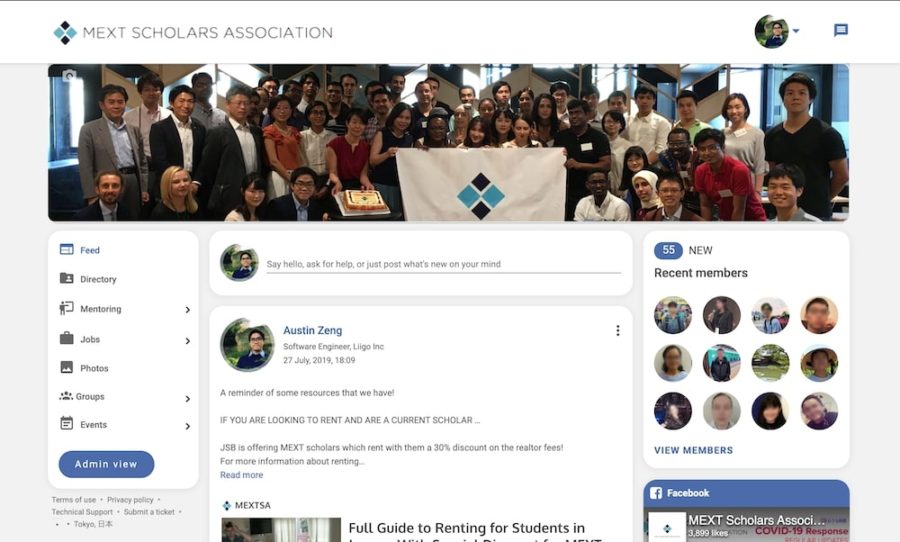 Networking opportunities: Search for and contact other MEXT scholars and alumni – including searching by nationality and by school.
Mentorship: Automatically generated list of possible mentors which you can reach out to for advice about your future.
Opportunities: Some limited job-posts and offers are only sent out through Junction.
Stay up to date: Registering for junction allows you access to our fortnightly newsletter – which will inform you about networking events, part-time jobs, internships and much more!
Facebook Platforms
MSA runs two Facebook platforms – a Facebook page and a Facebook group.
The Facebook Group is for MEXT scholars and alumni to be able to ask each other questions and serves as a forum for people to ask for advice and therefore help each other!
If you are MEXT scholar or alumni, access this page, request to join and answer the questions. Once an admin reviews your answers, you will be let in and be able to interact with others.
Otherwise, the easiest way to stay in touch with MSA is to give us a like on our Facebook Page to get information such as events, job postings and other useful information!
Hint: the button to like us can also be found on this page either on the right (on PCs) or at the bottom (on mobile).