On Saturday, the 20th of January, 2018, the MSA Kansai team organized a visit to two important landmarks in Kyoto; the Seimei Shrine and the Imperial Palace. 8 people attended the event despite the frigid winter. Gu, a Master student in Kyoto University, from China and Marcela, a Master student in Doshisha University from Chile were two new comers.
The first stop was Seimei Jinja, a shrine constructed in the memory of a prominent Diviner, Abe no Seimei. Upon arriving at the shrine, committee member Jyven took on the role of the guide. She, aided by Chong and Fabian (both MSA Kansai team members), explained the special features and translated many stories related to the shrine. For example, a statue of a peach which is supposed to be able to ward off back luck, a 300-year-old tree that energizes followers who embrace it, a series of drawings, which chronicled defining moments in the Diviner's history and so forth.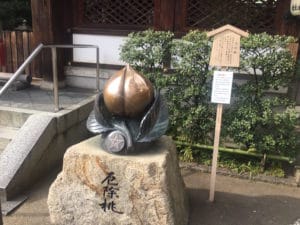 The group also learnt how the Chinese five elements influenced the positioning of Kyoto's famous landmarks and that public buses and trains were furnished with Omamori from the shrine. Some also tried their hands at the Omikuji (fortune-telling sticks).
After Seimei Jinja, the local burger joint Grand Burger was the choice for lunch.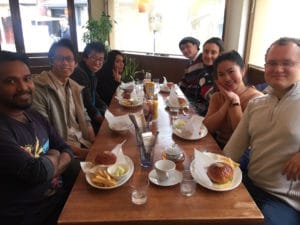 After lunch, the group set off to their second destination, the Kyoto Imperial Palace, just in time for the 2 PM guided English tour. The group was greeted by a local guide, Ms. Hanasaka, who enthusiastically explained the history and significance of the palace compound and its present-day connection to the royal family. The event successfully concluded at 4pm.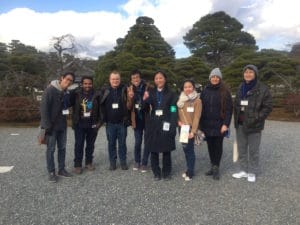 We hope that everyone enjoyed themselves and look forward to seeing you at our next event!