Big cities in Japan, where many foreigners study or work, can be some of the most expensive places to live in. Rough estimates show that, in central Tokyo, even tiny studio apartments can set you back by JPY 50,000 a month, plus another JPY 10,000 in monthly utility bills. Throw in JPY 1,000 per meal at the cheapest restaurants and another JPY 2,000 for the bare minimum monthly cellphone plan, and you are sure to stretch your monthly salary, which can be as low as JPY 130,000 for those sustaining on minimum wage.
For foreigners who are eager to not only enjoy their lives in Japan but also send home extra money back home to their families, it is essential to find various ways to save wherever they can. For students on scholarships and unknown prospects of future employment in the country, it is especially important to build up a small stash for potentially rainy days ahead.
Thankfully, by taking advantage of many existing cost-saving measures from governments and private companies, residents in Japan can indirectly receive discounts for shopping, investing, or even just paying taxes. Below are some ways that people can fill up their piggy banks just a bit more by paying attention to how they go about their daily lives.
1. Where to Find the Cheapest Groceries
Many foreigners, when they come to Japan for the very first time, discover that the country is not exactly known for cheap groceries. With high import tariffs, a shortage of farmland, and the prevalence of small-plot, non-mechanized agriculture, the country is home to some of the most expensive fruits and vegetables in the world. The sticker shock is so much so that sometimes, cooking at home may not be cheaper than dining out.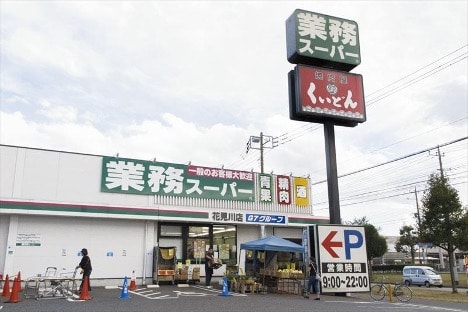 But not all groceries are expensive and some supermarkets have made a name for themselves by providing the most affordable groceries for the Japanese general public. Nationwide chain Gyomu Super, or "business supermarket," in particular, has advertised itself as the go-to place to get industrial-sized food packages at wholesale prices that restaurant owners are more used to. Emulating the bulk purchase business model pioneered by Costco in the US and imported into Japan, Gyomu Super has grown from zero to 200 stores in every single one of Japan's 47 prefectures in less than 20 years.
Plenty of examples abound that justify how Gyomu Super manage to gain such a steady following in such a short time. A quick scan of the items on sale at Gyomu Super for November shows that five portions of ready-to-eat curry are retailing for JPY 248, which the same price may only buy you one portion in a regular supermarket. A block of tofu costs only JPY 26 in Gyomu Super when the same would easily cost over JPY 100 elsewhere. For those not looking for brand-name products, there is no reason not to be attracted to the fact that Gyomu Super sells products at mere fractions of competitor stores' prices.
But you do not necessarily need to seek out a nationwide wholesale chain like Gyomu Super or Costco to find the best prices. Your local supermarket will regularly have advertisements or coupons for discounts on specific items. Moreover, by going to specialty discount stores, such as Niku no Hanamasa for large chunks of meat at affordable prices, you can easily piece together a list of destinations for the cheapest prices on each category of groceries.
2. Points, Points, and More Points
Take a close look at the wallets of your Japanese friends. Chances are that, amidst all the debit and credit cards, they may also carry a slew of other cards colorfully decorated with the logos of supermarkets, pharmacies, bookstores, and e-commerce portals. These are point cards, allowing the users to accumulate points when making purchases, with the points being able to be redeemed for future purchases. They are like membership cards without membership fees, but regular rebates for frequent usage.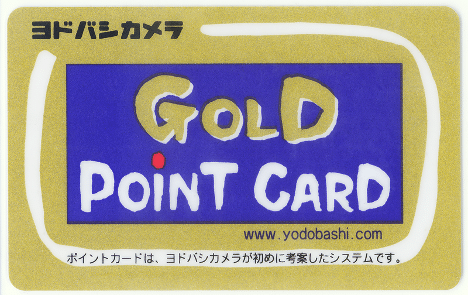 For the average Japanese, accessing multiple points-based rewards systems at the same time is not at all rare. A March 2019 survey of 2,000 Japanese consumers found that more than 2/3 of the participants use "T-points," originally issued by the bookstore chain Tsutaya but has since become widely used elsewhere due to a series of operational tie-ups. The same survey also showed that half of the population also subscribes to points issued by e-commerce giant Rakuten and internet conglomerate Recruit.
The diversity of the point systems also make earning points easy and prevalent. As smartphones become more common, major rewards systems have now all developed their own mobile apps that can be used instead of physical cards. Just as getting airline memberships earns miles for flying, credit cards linked with rewards systems, issued by financial services providers like Rakuten and SMBC, can be used to earn points just by making purchases. As digital wallets become more widely accepted, mobile payment systems like d-barai and PayPay can also now be used to earn even more points.
These earned points can quickly pile up. For instance, in the case of Rakuten's point system, while normally you can earn one point, worth JPY 1, for every JPY 100 spent on its services, the firm's various programs to increase rewards can see can increase the number of points earned by as much as 15.5 times the normal amount, not to mention extra points that are rewarded simply for signing up on new services. Who can say no to 15% off on future purchases just for buying daily necessities online?
3. Cut Down on Your Tax Bill with Furusato Nozei
Yet, the expensiveness of Japan does not just appear in grocery shopping. Your income takes a hit before it even arrives in your bank account, in the form of various taxes and deductions. Even for those earning as low as JPY 3.3 million a year, income tax can be as high as 20%, with municipal tax as well as mandatory contributions for pensions and health insurance taking another 20% or more out of the paycheck. Thought in terms of salary figures on paper, taxes can be even costlier than living expenses.
While the tax brackets are enshrined in law and cannot be avoided, the Japanese government has at least allowed residents to get something more in return for paying their taxes. This system is known as Furusato Nozei, or "hometown tax payments." For any fiscal year, residents of big cities like Tokyo are eligible to "donate" up to 20% of their income taxes to rural communities in exchange for gifts worth 30% or more of the taxes donated. The donated amount is then deducted from their tax bills at their places of residence and they receive a bag of gifts like brand-name meat, vegetables, seafood, other specialties of the rural communities to which they donated.
Sometimes, the gifts themselves are so practical that you would need them anyway. Some towns offer to deliver paper towels, toilet rolls, and other daily necessities in exchange for tax payments, while others send sacks of rice and flour that you would never consider hauling back from even the nearest convenience store. Add in the fact that many of the local specialties available through Furusato Nozei are simply unavailable through normal venues open to regular consumers at price points they can tolerate, the financial benefits of partaking in the scheme become even clearer.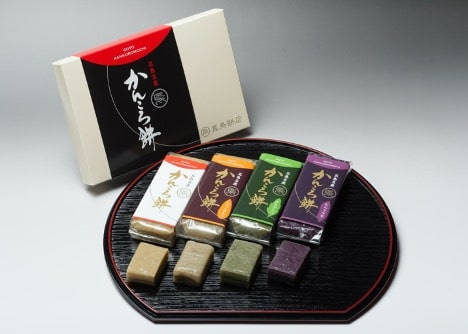 Essentially, Furusato Nozei allows you to buy some high-quality groceries using your tax bill. With various websites setting up dedicated pages for this explicit purpose, covering your grocery bill with taxpayer money has become as easy as online shopping.
Just as is the case for any other country, living in Japan on the cheap requires some ingenuity on the part of the consumers. The country's high grocery and tax bills are a particular headache for those seeking to maximize savings on their existing salaries. But a little research can go a long way in helping foreign residents to take advantage of both public and private programs available for stretching every yen spent. Discounts, rebates, and gifts can bring about hidden savings that free up your cash for purposes beyond the basics of day-to-day life.
Written by: Xiaochen Su, a Ph.D. candidate at the University of Tokyo and the Managing Director of the Study Abroad Research Institute, a non-profit organization seeking to promote study abroad in Japan.