Hello everyone. I am Arief Anthonius Purnama, from Indonesia. I arrived in Japan in June 2021. I am going to study at Shimane University. I am going to share my experiences when I was in quarantine at the My Stays Hotel Narita and at the Shimane University International House.
Arriving in Japan
"Welcome to Japan!" That is what the flight attendant on the plane said when it landed at Narita airport. My heart was so happy at that moment. Finally, I arrived in Japan! All passengers began to get off the plane and headed for the terminal. However, the situation began to change as soon as we arrived at the terminal. All passengers were required to fill out a Covid screening form. As a rule, it is not allowed to eat and drink for approximately 30 minutes, because the check uses a saliva test.
I submitted my form to the officer and prepared for the Covid test in the next room. The waiting time for the results was approximately 30-60 minutes. This is a situation full of worry, whether the results will be positive or negative. My queue number was called and I was invited to go to the place where the test results were handed out. The paper was given a stamp that said that the test result was "negative", and I was invited to go to the immigration to get my passport and visa checked.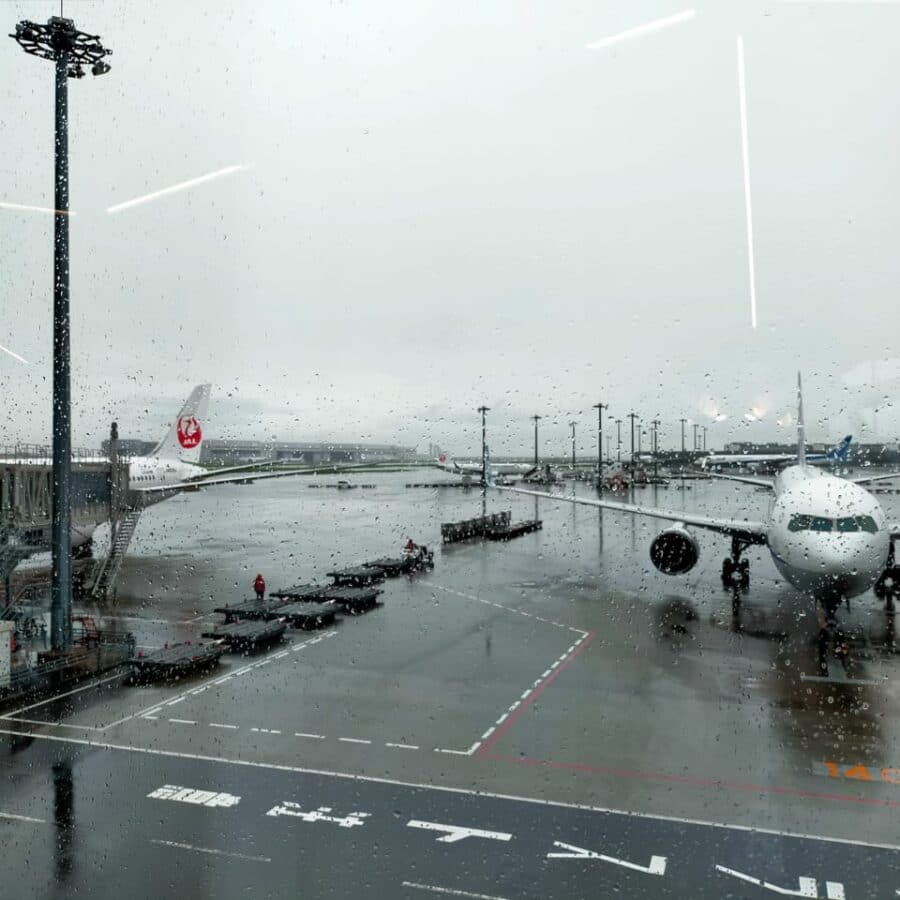 After immigration matters were finished, a travel agent waited for us at the exit and gave us a rental cellphone to monitor us during the quarantine at the hotel later. Of course this was not free. Later, I had to pay for the cell phone rental of 35,000 yen for 2 weeks. We went to the hotel using a rental car that had been prepared by a travel agent. The price for this was 7,040 yen. This price is relative depending on the distance from the airport to the hotel.
Staying at Hotel in Tokyo and Traveling to Shimane (Matsue)
The quarantine began right after I arrived at the hotel. After checking in at the front desk, installing the quarantine monitoring application is the first thing to do. After that you get to rest. Spending 14 days at the hotel is certainly a very long period of time. We really have to be mentally prepared for this, because our movements will be restricted for the time being. We are not allowed to leave the hotel, use public transportation, and are required to stay in the room if there is no important reason to leave the room. The punishment for those who violate these regulations is deportation, of course this is very scary and makes one follow the regulations strictly.
Every day we were required to check the temperature at the hotel front desk from 10 – 12 in the morning. There is nothing special about this process, the measuring machine detects the temperature for 1 second, after that it is recorded by the officer, and then you get to leave. Time out of the room can be used to buy food at the Konbini on the first floor of the hotel. The Konbini is usually very crowded at these times, because people buy food for lunch. The problem is that if we don't want to queue and wait for a while until it's not too crowded anymore, the cheap and delicious food will be sold out. In that case, we have to buy food which is a bit expensive. After checking the temperature and buying food, get ready to go back to your room to lock yourself up. This time can be used for studying, contacting family, friends, for online lectures or for sleeping. At 5 pm, new food will arrive at the Konbini. This time, it will get crowded again because that is when everyone staying at the hotel buys their dinner. The situation is the same as during lunch time, if you are late, cheap and delicious food will be sold out. For cheap food, like sandwiches, some sushi, onigiri and boiled eggs, the price is around 200-300 ¥. Other food costs 400-600 ¥, like noodles and rice with some beef, pork, chicken etc.
The TV in the hotel is all in Japanese, for those who understand of course this can be entertaining. For those who don't understand, you have to think hard to understand the meaning of the conversations. Movies with English subtitles are usually shown at around midnight.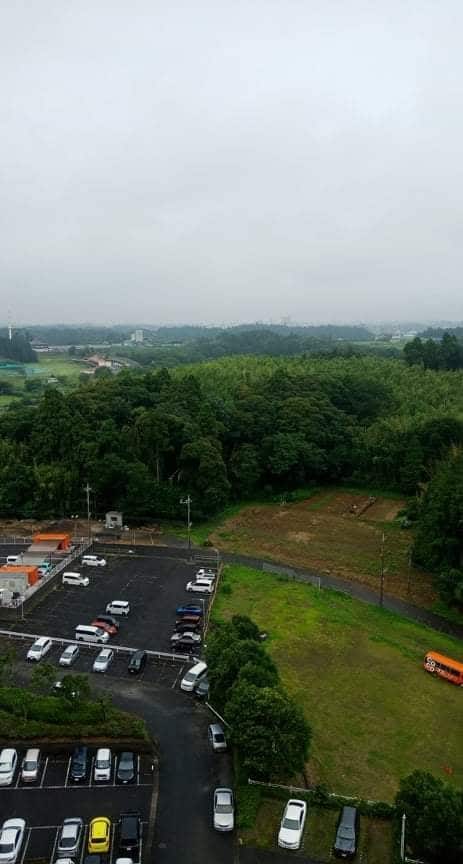 Time passed day by day, and it was finally time to think about how to get to the University. The distance between Tokyo and Shimane University is so far and there are many means of transportation to get there: plane, train, or bus. It can get quite pricy depending on which one you choose. I checked the ticket prices and decided on which option to choose.
I sent an email to my supervisor saying that I will be going to Shimane by train. After 30 minutes, my supervisor replied to my email and told me to immediately connect with him through Zoom. My supervisor was very surprised that I wanted to use the train, because I had to transfer many times. But eventually he told me not to worry too much: "If you get lost, you can always ask the station staff". My supervisor explained for 30 minutes how to take the train to get to Shimane, and said that he would help me book the train ticket. I took the following route: Hotel to Narita Station by Taxi, Narita Station-Tokyo Station-Okayama Station-Matsue Station (I changed the train at every station). Arriving at Matsue (Shimane), my supervisor picked me up at the station.
Compared to a flight ticket, I saved around 10,000 – 12,000 yen. But on the other hand, I thought that if I took the train, I would get to see the scenery in Japan. This is one of the remedies after being trapped inside of a hotel for 14 days. And it's true, that I felt so free the day I left the hotel, traveling from station to station, seeing community activities and buying food at the station.
On the way to Shimane, I connected to the WIFI on the Shinkansen. I received an email from the University. I had to quarantine at the University's International House and pay the quarantine fee in advance with my own money. In the email there were details which amounted to approximately 20,000-30,000 yen, for internet, room rent, deposit, electricity and water. This had to be faced, I couldn't avoid this, that was the rule.
Second Quarantine in Shimane (Matsue)
During my quarantine at Matsue, I was allowed to shop at the supermarket to buy food under the condition that I bought cooking equipment and cutlery, which cost quite a bit of money. So, in the end the savings for food were not much, compared to the quarantine in Tokyo. I had to stay in my room for another 14 days, and I used my time for studying, contacting family and friends, for online lectures, for cooking, and for resting. In Japan, you will most probably be in a different time zone as your home country. When we get here, our bodies are still used to the time in our home country. For example, I usually sleep at 11 pm Indonesian time. In Japan, this is already 1 am, so I was only able to fall asleep at around 1 am in Japan. At the same time, in the morning I ended up waking up late. As for other countries, the time difference can be around 10 hours (or more). People who arrive from those kinds of countries have a hard time falling asleep at night and only fall asleep in the morning during their first days in Japan. Quarantine time is the right time to adjust to Japanese time. So, during quarantine, I would suggest that you start your activities from early morning, and take a good rest at night.
During my second quarantine, I made plans to go to the supermarket multiple times on a single day, even if it was just to buy one soft drink just to get of boredom. At this time I tried to practice my Japanese to speak some sentences with some people who I met. For example: konnichiwa, arigatou gozaimasu, ohayou gozaimasu, douzo, atsui desu ne, etc. It takes around 10-15 to walk to the supermarket from the International House. The sunny and hot weather on my daily walks from the International House to the Supermarket always managed to brighten my mood. I arrived in Japan in summer. Don't forget to prepare warm clothes to face the cool weather in case you come here in autumn, winter or spring. At the end of the quarantine, it was time to finally visit the university to feel the university atmosphere. That was when I finally got to meet fellow laborers, tutors, etc, after being in quarantine for a whole month. This is how my 30 days of quarantine finished with an unforgettable story.
Arief Anthonius Purnama
(Research Student at Shimane University)