(Japanese below the English, 和文は英語の後)
MSA will assist in publicizing JSB Network's foreign-student friendly renting service. Special discount to MEXT scholars included in the partnership.
| June 8th, 2019
Tokyo, Japan – MEXT Scholars Association (hereby MSA) and JSB Network, one of the largest providers of student housing in Japan have announced a new partnership with JSB Network's UniLifeGlobal service. Through this collaboration, foreign students using UnilifeGlobal through MS will also enjoy a 30% discount on the realtor fee, when they use UniLifeGlobal service.
Finding an apartment is one of the many problems which almost all the foreigners face during their time in Japan. Foreign students in particular face further difficulties when renting as they often have no fixed income and also a legal guarantor is absent.
Other difficulties include heavy downpayment – the deposit, the real estate agency commission fee, plus the first months rent, property insurance, an annual maintenance fee and a key exchange fee which can easily total more than 400,000 yen. The amount of paperwork and lack of foreign language support compound this.
JSB Network has operated a service – UniLifeGlobal – since 2017 aimed at solving these problems. Key features of the service include the following:
Most apartments featured on UniLifeGlobal do not require a guarantor (or guaranteeing company)

All apartments on UniLifeGlobal are open to foreign students to rent.

Foreign language support is available – either in two physical JSB shops in Kyoto and in Tokyo, through a telephone hotline or through email.
This initiative will hopefully solve the problems of foreign students through drastically cutting the initial cost to rent as well as lowering the administrative barriers for foreign students.
MSA, a non-profit organization, is the largest organization representing recipients of the prestigious MEXT scholarship in Japan. MSA has been working hand-in-hand with many corporations in Japan to improve the conditions for foreign students so can make the best use of their time in Japan and maximize their opportunities.
Through this partnership, MSA will publicize UniLifeGlobal its members and also to foreign students as a whole. In addition, all students renting with JSB through MSA will get a 30% discount on the real estate agent fee for any rentals through UniLife or UniLifeGlobal.
Both the organizations are excited to see the difference that this can make in the lives of MEXT scholars living in Japan and in making Japan a more welcoming society for foreign students.
Enquiry form for renting with UniLifeGlobal can be found here: https://forms.gle/GrAneYYiBc61Rw7b6
* Revision: As of March 2020, the discount which can be enjoyed has been extended to all foreign students in Japan and not just MEXT scholars. The press release has been updated to reflect this.
—- Japanese text from here / 和文はこちらから —-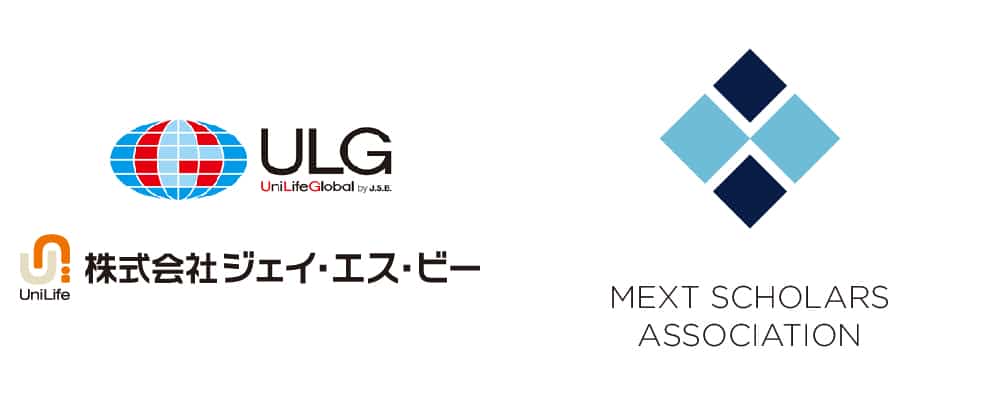 (株)ジェイ・エス・ビー・ネットワークと文部科学省国費留学生協会で、留学生の賃貸問題の解決に向けた協力関係締結
文部科学省国費留学生協会(下記:MSA)はジェイ・エス・ビー・ネットワーク(下記:JSB-NW)が運営する留学生向けサービスの広報に協力。国費留学生限定の割引も。
| 2019年6月8日
東京 – 文部科学省国費留学生協会(下記:MSA)と、国内の学生マンションの最大手のジェイ・エス・ビー・ネットワーク(下記:JSB-NW)が業務提携を締結しました。両者は、JSB-NWが運営する、留学生向けの賃貸サービス「UniLifeGlobal」の広報にMSAが協力することと、MSAを通じてUniLifeGlobalを利用する留学生の利用料の3割引が適応されることで合意しました。
住宅の賃貸は、日本在住の外国人がよく直面する問題の一つです。特に来日留学生は、固定収入がない上に、保証人となりうる人がいないことの難点に直面します。それに加えて、礼金・敷金・仲介者手数料などがかさみ、賃貸するときの初期費用が40万円まで上るケースは少なくありません。また、日本語の書類と外国語でのサポートの欠如で賃貸することの垣根がさらに高まります。
JSB-NWは、これらの問題を解決するべく、「UniLifeGlobal」というサービスを2017年から運営してきました。サービスの利点は下記を含みます:
UniLifeGlobalに掲載されているほとんどの物件は保証人・保証会社を必要としません。

UniLifeGlobalに掲載されている全物件は、留学生という理由で賃貸を拒否されることはありません。

東京・京都の二店舗のUniLifeGlobal店、電話ホットラインおよびメールにて外国語での対応は可能です。
このように、初期費用を大幅に下げることによって、また書類関係の煩わしさを減らすことによって、UniLifeGlobalは外国人留学生の問題解決に励んでいます。
MSAは、日本の文部科学省による国費留学奨学金を受給している現役生・卒業生を代表する最大のNPO団体です。設立して以降、MSAは来日する留学生の生活環境を含めた状況を改善すべく、民間企業との協力を重ねてきました。このように、留学生が充実とした留学期間を過ごせ、自らの最大のポテンシャルを発揮できるようにすることを活動目的にしています。
この協力によって、MSAはUniLifeGlobalの拡散に務めていきます。また、MSA経由でUniLifeGlobalに問い合わせて賃貸が成立した在日留学生全員に、仲介手数料から3割引が適応されます。
この協力関係によって、日本に住んでいる留学生の生活が改善していくことを両者が期待しています。
UniLifeGlobalへの問い合わせフォーム: https://forms.gle/GrAneYYiBc61Rw7b6
* 修正: 2020年3月より、3割引が文部科学省奨学金留学生のみではなく、適応範囲が日本にいる外国人留学生全員に広まりました。こちらのプレスリリースの文章はこれに基づいて、修正をしました。