Title image by turkeychik.
Going through the tedious process of finding the perfect apartment in Japan can often be frustrating. There is the paperwork in a foreign language, some serious money (especially on a student budget) and how to choose all tangled together. This guide aims to explain everything that you need to know – necessary costs, what you need to save etc.
We will also introduce a special offer for MEXT Scholars at the end – one foreigner-friendly real estate agent that has a discount for any current scholars and which can greatly lower the starting costs for you too!
But first, we need to be realistic of the usual costs.
Moving costs – up to 400,000 yen!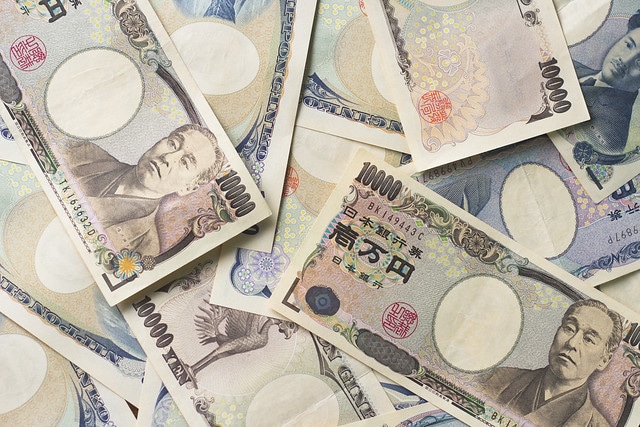 Not far from how much you may spend. Photo by Japanexperterna.
We are not joking when we recommend that everyone save up on arriving in Japan – the down-payment can be extremely painful, especially on a students' budget. After all, even renting a typical apartment can cost as much as a one-shot payment of 400,000 yen!
How did we get this number? Let's see:
Assume that the basic rent of the apartment that you want to rent is 70,000 yen. This is a reasonable number for student apartments within the 23 wards of Tokyo – though there are definitely cheaper options.
First month's rent: 70,000 yen

Key money, often 1 month: 70,000 yen

Deposit, often 1 month: 70,000 yen

Realtor fee, 1 month: 70,000 yen

Guarantor company: 20,000 yen

New furniture: on the cheap maybe 30,000 yen (check

this article

for more tips)

Moving current stuff: 20,000 yen.
The total for the above estimate is already 350,000 yen and some places ask for 2 months of either the deposit or key money – meaning that you may be asked to pay more than 400,000 yen at one shot.
Other difficulties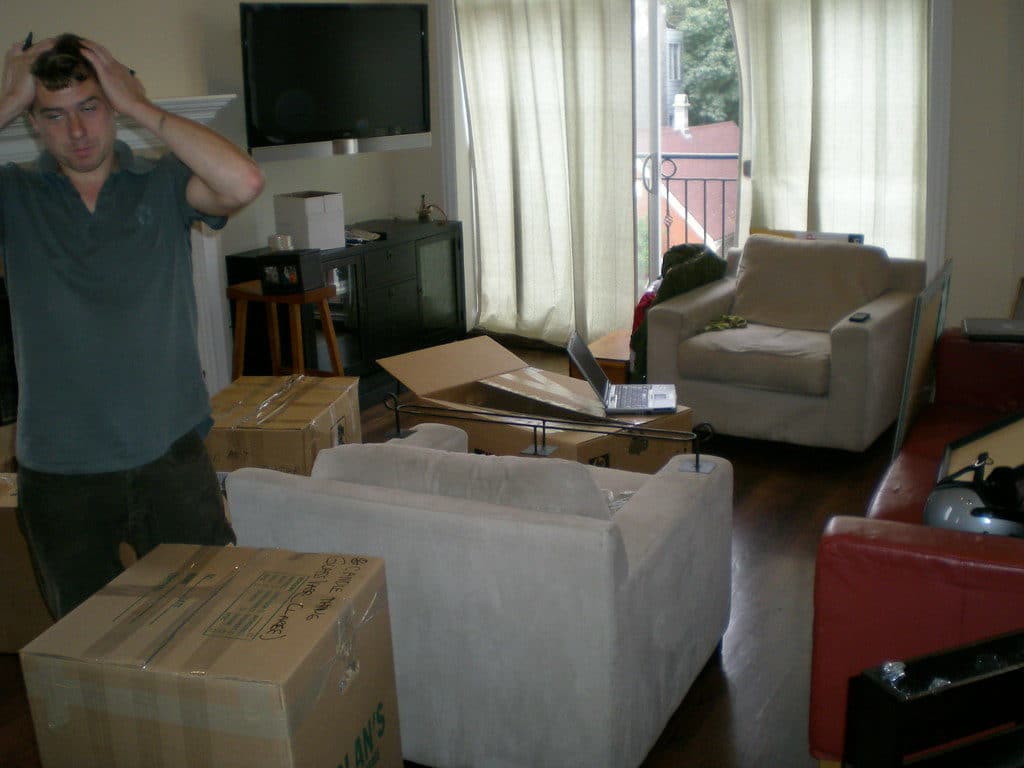 Photo by Brian Johnson & Dane Kantner
Aside from the bomb of the renting costs, there are also other difficulties that make it difficult for foreigners and foreign students to rent an apartment.
Rejection due to being foreigners
It is common that landlords reject foreign applicants from renting their places – many times this is not stated on online search portals and so you may be happily searching for apartments online only to be informed that the landlord rejects foreign applicants.
Guarantor system
Renting often requires someone to be your guarantor (保証人 hoshonin) – and it is common that landlords stipulate that this guarantor must be a Japanese national. Even if you do not face the "no foreigner" rule, many foreigners find themselves unable to rent the apartments they want due to a lack of someone who can sign as a guarantor.
Note: some universities can act as guarantors but not all. Check with your university if they do but it is not advisable to assume that they will definitely be your guarantor.
Language
Language is clearly another issue – as most realtors only have their documentation, catalogue and customer support in Japanese. This also leads to trouble later on as foreigners sign contracts without fully understanding the small details such as necessary payments about fire-insurance, contract renewal fees etc.
Our Advice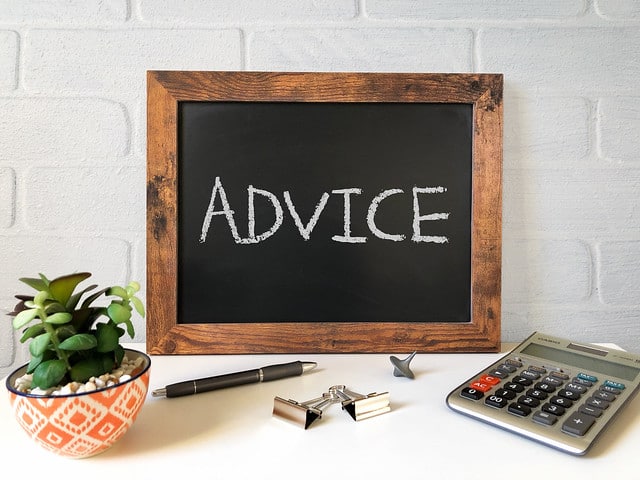 Photo by GotCredit
Because of these difficulties we want to offer some general advice to ensure that you are not caught off guard.
Save!
The amount above is not little – and if you are currently living in a dormitory even the basic scholarship allowance (usually) allows you to save a big every month. If you know when you are likely to have to move try to aim to have maybe at least 300,000 yen in the bank, if not more, by then.
Check the terms of your dormitory
If you are living in a dormitory, the last thing you want to face is to be forced to move because you did not know that there was a limit. Many universities set dormitory residence limits – from 6 months to 2 years. Better check than be surprised that you only have 1 month left.
Avoid January-March
The real estate market is the busiest from mid-January to late March. People are preparing to start (or move) work, students get exam results and plan to start college etc.
This means that within these three months rent prices rise – it is not uncommon that real estate agents add a month of key money into the price of a contract within these 3 months. Even if you have to move house by spring, consider moving a little earlier or later than the peak period.
MSA's Recommendation – JSB Group's UniLifeGlobal Service

Most people will search for apartments through visiting real estate agents in their neighborhood or by first searching online. Please do note that there is a fair chance that you will face difficulties with the guarantors and documentation stated above.
On our end, MSA thinks that scholars really should have better things to do than to worry about renting apartments. We have therefore partnered with a foreign-friendly real estate company, JSB Group – to solve a problem which so many of our members face.
JSB operates UniLife – one of the largest services providing student housing in Japan and from 2017, has been offering UniLifeGlobal, an offshoot of Unilife specially for foreign students.
Advantages – Language support, no need for guarantors
We have chosen to partner with UniLifeGlobal because of the following reasons:
UniLifeGlobal provides customer service in

4 different languages

– including English.

The majority of apartments offered by JSB through both services

will not reject foreigners

.

The majority of apartments on UniLife and UniLifeGlobal

do not require a guarantor.

UniLifeGlobal has apartments throughout the

whole of Japan.
If you want to take a look at the whole catalogue, please check either UniLife and UniLifeGlobal. Just be aware the Unilife has the full list of properties but is only in Japanese.
How to use and 30% off realtor fee!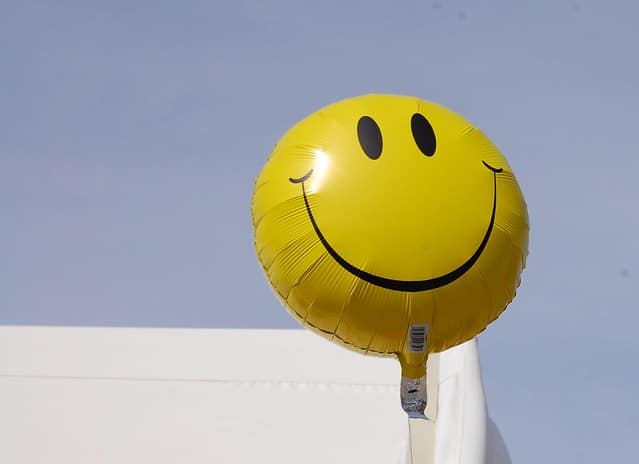 Photo by ~Pawsitive~Candie_N.
This special partnership between MSA and JSB Group also comes with a special discount! As long as you send in a request with the form below you will be entitled to a 30% discount off the realtor fee usually charged by JSB.
Effective from March 2020, we are also happy to announce that this discount applies to all foreign students in Japan too!
Both the organizations are excited to see the difference that this can make in the lives of foreign students living in Japan and in making Japan a more welcoming society for foreign students. Hopefully this will solve some of the problems you may face too!
— Enquiry Form —
Click here to open the form in a new tab.