Moving to Japan can be a strain on anyone's finances. Saving money early on can be an invaluable step toward a successful experience in the long run. So here are a few tips for how to get settled into Japan on a budget.
If you have just moved to Japan, your possessions are probably limited to what you could fit in a large suitcase or two. Inevitably, you will need many things for furnishing your new living arrangements that could not fit into your initial luggage. The large number of things you may want to purchase may be daunting, but there are many options available for saving money on acquiring everything you need to live life in Japan.
Tip #1: Shop Second Hand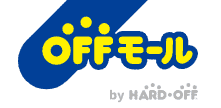 Japan has some great options for buying second-hand goods like books, clothing, tech, and appliances. Thrift stores are common and chain second-hand stores like Hard-Off and Off-House have an online marketplace called the Off-Mall in addition to their physical stores. Used items in those stores' inventory are given a letter ranking indicating their condition with S rank being the highest. However, no matter the ranking, items at these stores are well-known to be high quality. They also offer quick delivery options and multiple ways to pay. With their convenience and trustworthiness, Hard-Off and Off-House are versatile solutions for acquiring household goods and appliances. Check their stock out online along with any local thrift stores in person, you may just find exactly what you are looking for.
Tip #2: Seek Out Sayonara Sales

Another source of second-hand goods can be found in online sayonara sales groups like the largest sayonara sales group on Facebook for the Tokyo area with nearly 75k members. Sayonara sales, as the name suggests, are mostly used by those who are leaving Tokyo and need to get rid of things, often large appliances and furniture. The reason they are so popular is since Japan has such strict rules for throwing away large items, it can be inconvenient or even expensive to throw something away. Giving something away or selling it for cheap can be a better alternative. For those newly arriving in Japan, joining a sayonara sales group on social media can be a great opportunity for acquiring necessities without much cost while helping out someone saying goodbye.
Tip #3: Don't Dismiss Daiso

For non-used cheap goods, check out Daiso. Daiso is a common Japanese 100 yen store chain that can be found all over the country. Most items in the store are priced at 100 yen with only some exceptions being priced at intervals of a hundred and usually never exceeding 500 yen. It is the quintessential place to acquire random knick-knacks. While similar stores found in other countries may have a reputation for carrying only low-quality items, Daiso's wide variety of goods frequently exceeds expectations. It can be a good idea to make Daiso the first stop on a shopping trip, crossing off a large number of household necessities from the shopping list before hitting more expensive stores. Also worth checking out are other 100 yen store chains such as Seria, Watts, Can Do, non-branded local stores, or a slightly more expensive chain called 3COINS with items priced at 300 yen.
Tip #4: Compare Local Grocery Stores and Supermarkets
In high-density cities like Tokyo and other major metropolitan areas in Japan, there is no shortage of grocery stores and supermarkets. You may find yourself living in an area with three, four, or five grocery stores all within walking distance and endless more within commuting distance. Not all grocery stores are created equal, however. When you first arrive in Japan, you may want to compare all of the grocery stores within your immediate area to see which has the cheapest goods, especially focusing on the items you can see yourself buying often. Luxury grocery stores with high quantities of imported and international food products may be fun to visit but will make a more significant dent in your budget compared to a less flashy grocer. Making a routine of shopping at a consistently fair-priced grocery store will serve you well in the long run.
The number of expenses involved in moving to Japan can be daunting. Luckily, there are some simple ways you can save money when settling in like buying high-quality used goods. Use these tips to make the most of your money when moving. 
Written by Mallory Jenkins, master's student at International Christian University