On Saturday, 16thof June, MEXT Scholars Association (MSA) joined the Ministry of Education, Culture, Sports, Science & Technology in Japan (MEXT) and Japan Student Services Organization (JASSO) for the reception of MEXT Scholars in Kobe, Hyogo. The event witnessed a participation of more than 250 scholars from the majority of the universities in the Kansai area and beyond. MSA volunteers took a leading role in organizing many activities for the newly arrived scholars and a booth was set up for consultation and on the spot registration purposes.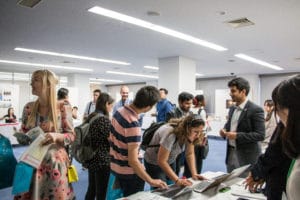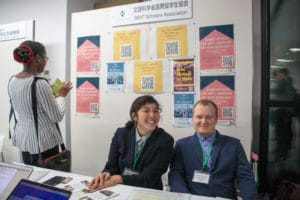 Some of our senior MSA volunteers organized seminars and shared their experiences in Japan so far. The newly arrived scholars also had the opportunity to clarify many doubts and get motivated for their life in Japan.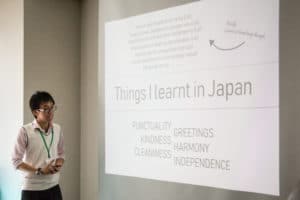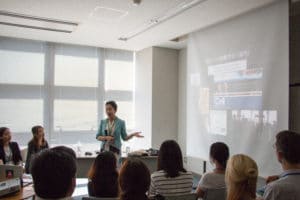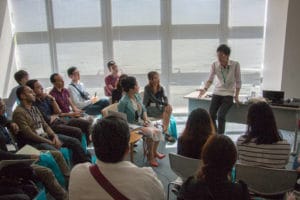 At the main reception, a senior MSA volunteer greeted the scholars and gave a senpai speech, sharing his tips and suggestions for the eager listeners.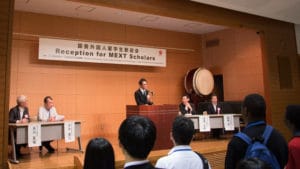 A short presentation on the MSA activities was also made to introduce the newly arrived scholars to our community.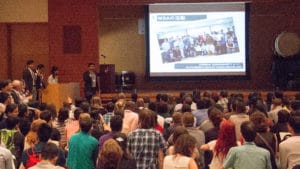 This time we introduced a puzzle game as an icebreaker before the networking party. The scholars participated with much zeal and enthusiasm.
We thank all the scholars for participating in the event and hope that everyone took back home something new from that day. On behalf of MSA, we wish everyone all the very best for their life in Japan and looking forward to meet everyone again at one of our events.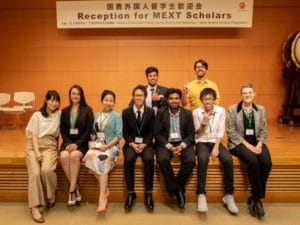 Pictures taken by Fabian Hia & Yeekien Chong