On Sunday, 26th August 2018, MSA organized a movie tea event at a hostel in Osaka. It was our first attempt at an entertainment-based event in the Kansai area. 7 people joined this event, 6 of which came from Kyoto in the hot weather, but we provided ice-cold drinks to cool people down.
During the first part of the event, the participants got to know and interacted with each other and watched a movie together. For our first event we decided to watch Guardians of the Galaxy vol.2. The participants seemed to have enjoyed the movie a lot.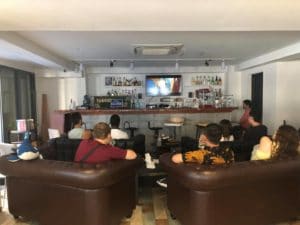 As for the second part of the event, we had some time to talk on the rooftop and even received a bottle of sparkling wine from the owner of the hostel! Sitting on the rooftop with popcorn and drinks was a special experience.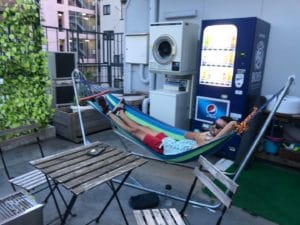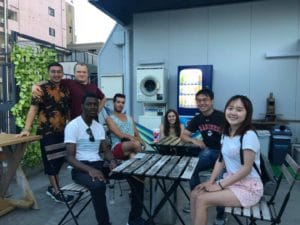 We hope that everyone enjoyed this event and believe that it got off to a good start for us to prepare more events in Osaka!
Written by Vivian Kimura.