On Sunday March 31st, our Kanto regional team held a Hanami picnic event to welcome the spring with the first sakura blossoms and the new MEXT scholars! Wanting to ensure a pleasant experience for our friends and fellow scholars, the Kanto team opted out for a slightly off-the-beaten-path location for Hanami, wanting to avoid the crowds and congestion usually occurring at the most famous locations for Hanami such as Yoyogi park or Ueno park.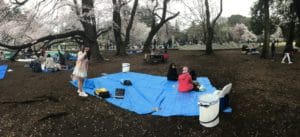 Our dedicated team members arrived early enough at the spacious green Kinuta park, which is located in the Setagaya ward, to secure a nice spot below the cherry trees. As we set up our picnic space and filled up our cooler with ice to keep our drinks chilled, the event attendants started showing up. Friends, friends of friends, familiar and new faces, MEXT scholars and non-scholars as well as MEXT alumni who have went on to build successful careers.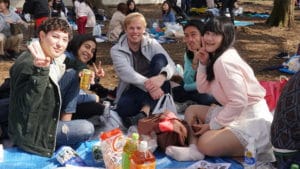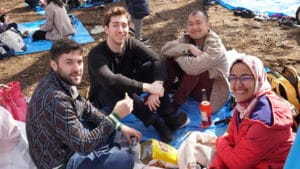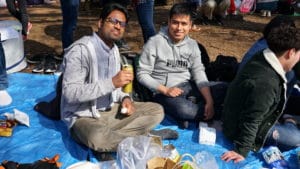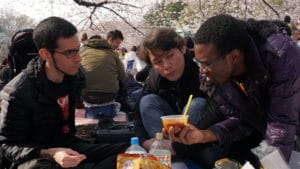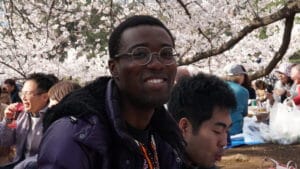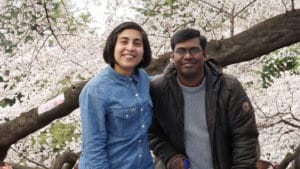 As we took out our bento boxes, drinks and okashi – also enjoying some drinks and snacks provided by the MSA Kanto regional team, everyone briefly introduced themselves and the party started! New acquaintances, serendipitous connections, invigorating conversations, and a lot of laughs and jokes took place under the cherry trees. At times, our conversations paused to admire  the scenery, as the early spring breeze made the cherry blossom petals magically fly around us, creating the iconic Japanese image! Truly one of the most unique experiences Japan has to offer!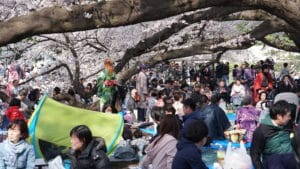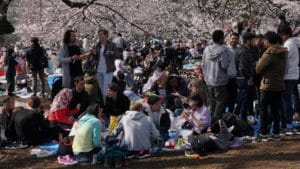 Before we knew it, time had passed, and it was well getting dark when we starting packing and heading back. After a fulfilling day, with many new friends made, and a lot of fun had, we wished everyone a safe way back home and renewed our rendezvous for the next MSA Kanto event!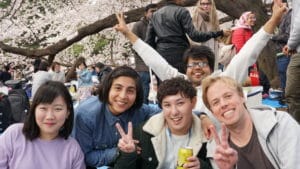 We look forward to seeing you at one of our future events!
Written by Harry Krekoukiotis.