On Saturday September 28th, the MSA Kanto team organized its second rafting trip at Okutama! Click here to read all about our first rafting trip!
As always, part of our activities and events focus in bringing our community members together, and occasionally out of Tokyo, to try exciting and exhilarating experiences! The MSA is continuously striving to make MEXT scholars' life in Tokyo more fun and social, and going out together to immerse ourselves in the beautiful nature of Japan is one more way!
This time, 9 friends and fellow scholars from the wider Kanto region joined, a notable increase from last year's number of participants (6)! We were also very happy to have more girls this time in the team, which reflects the gender representation and balance that the MSA has as one of its core values. 
The weather was ideal for such an outdoor activity on that day, with a sunny sky and a light autumn breeze. As usual, upon arrival at JR Ome Station, we were picked up with a van by our rafting guide from the company "Forest & Water Okutama", who drove us to their base camp.
In no time, we had gone through registration, in our wetsuits, safety vests and helmets and on our way to the banks of Tama River! We boarded our raft and our journey started!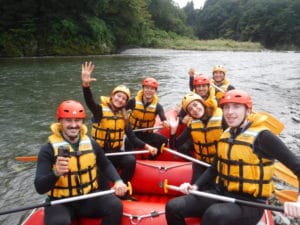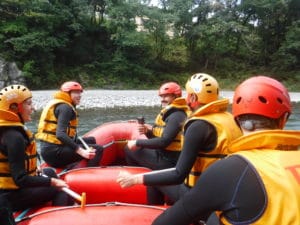 As we passed by magnificent forests and under impressive bridges we got to greet many locals and other people enjoying watersports in the river or camping on the riverbanks, enjoying the rejuvenating nature.
There were points where the waters were quite shallow, and we had the chance to dive into the river, floating and splashing around. This was very fun and not cold at all, as we were equipped with special wetsuits and shoes, and the weather was mild.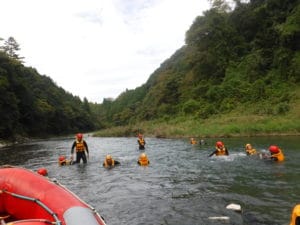 Always under the supervision of our experienced and certified tour guide, one by one we tried diving off a cliff into deep waters, which was probably the most thrilling part of our tour!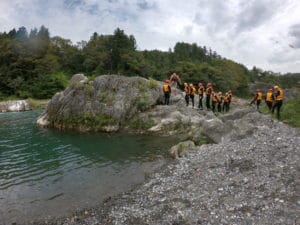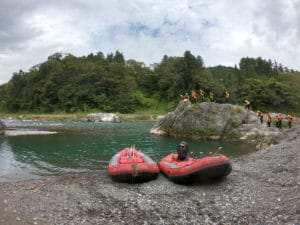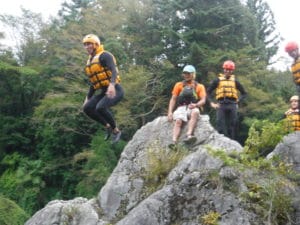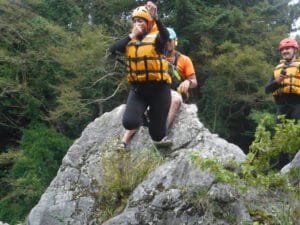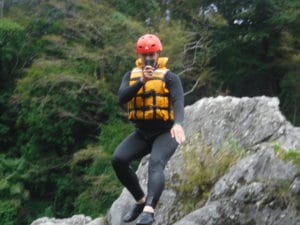 One of the funniest moments of our trip was a spot on the river where a natural whirlpool formed!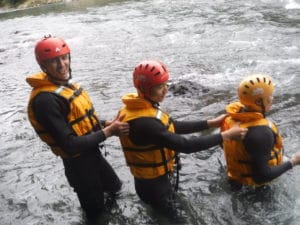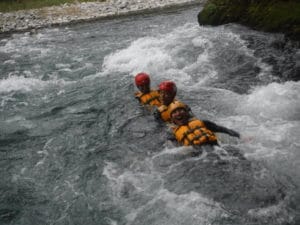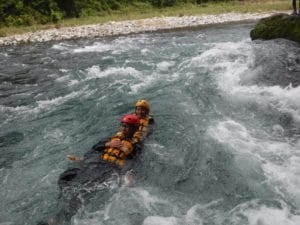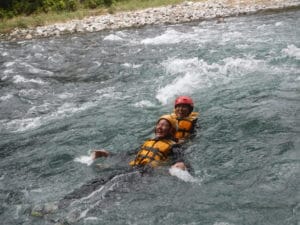 As our journey reached its end, we approached a point in the riverbank where another representative of our tour provider was waiting for us, to load the rafts on the van and head back.
A hot shower and a delicious meal complemented our trip before heading back to Tokyo, worked out but feeling refreshed by this refreshing experience.
The MSA would like to thank all its members who joined us and enjoyed this event for a second time, and we are inviting all of you to participate in future outdoor activity events, like hiking, teams sports, watersports, etc. we will be planning shortly!
Finally, we would also like to thank our tour provider "Forest & Water Okutama" for their friendly staff and excellent service.
Join the fun! We are looking forward to see you at our future activities and events!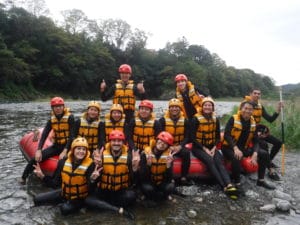 Written by Harry Krekoukiotis. Photos by Harry Krekoukiotis & "Forest & Water Okutama".