The MEXT Scholarship for Undergraduates is a 5 year program, for students out of high-school to pursue a Bachelor's degree in Japan in Japanese. They are split between Tokyo and Osaka, while the U-Program is for the Osaka based students. For many of the students this is their first time abroad (in Japan) or even learning Japanese. We thought an event by MSA could provide a good opportunity for them to get to know each other, try multiple cuisines and learn more about MSA, so we organized a food party at Osaka University for undergraduates on the 1st of June.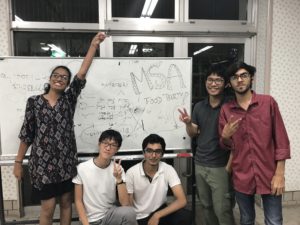 Since the MEXT Undergraduates will stay in Japan for at least 5 years, it would be nice to have a proactive bachelors community. That was one of the reasons the MSA Kansai team wanted to organise this event for them.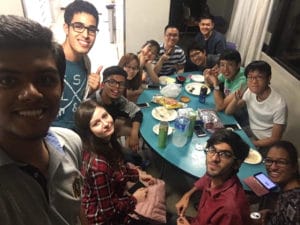 There was a brief introduction about MSA, its goals and its purpose and then everyone joined in to eat! The food was really tasty, so our Kouhai will be able to feed themselves in the future.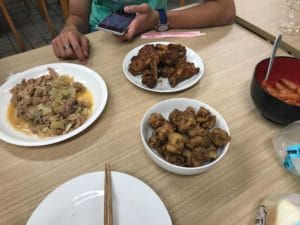 We hope that everyone enjoyed the experience and we look forward to seeing you at our next event!
Written by Devangi Yadav.