On Saturday, November 9th, MEXT and JASSO (in collaboration with MSA) held their annual reception for newly arrived MEXT scholars in Tokyo. Around 600 students from all over the world studying at different universities in Japan came all the way to Odaiba in Tokyo to celebrate their first steps in Japan.
The MSA team arrived at around 12pm to set up the booth, the seminar rooms and to rehearse for the main reception.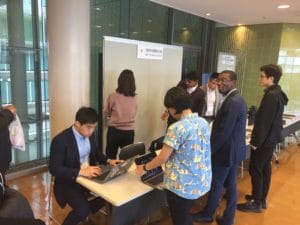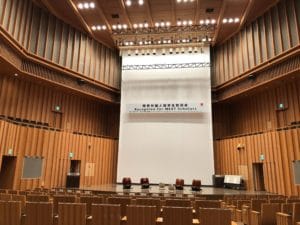 The doors opened at 12:30pm and the main reception started at 1pm with a wadaiko (Japanese drums) performance by the Rikkyo University Gashodan Ahirukai.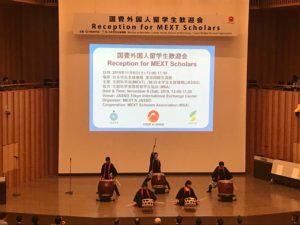 Then, representatives from MEXT and JASSO as well as two exceptionally successful alumni gave uplifting speeches.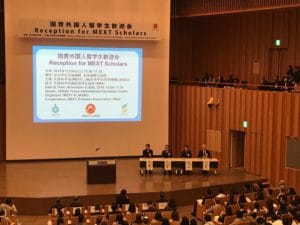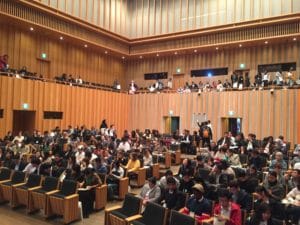 MSA's President Austin introduced our activities and invited everyone to join our social media platforms. (Our Facebook group, Facebook page and our private social media platform MSA Junction)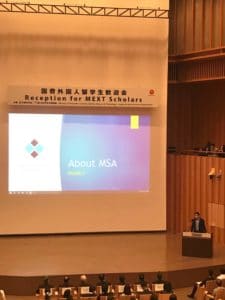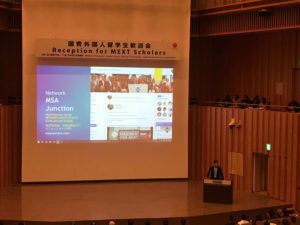 A group picture of all attendees was taken to conclude the main reception.
COMING SOON
MEXT, JASSO and MSA prepared several fun workshops and informative seminars for the attendees to experience Japanese culture and to learn more about life as an international student in Japan. Seven scholars and alumni gave interactive seminars about different topics such as research, job hunting and the general student life in Japan.
Mr. Gustavo Dore, the CEO of Motify held a seminar (one session in Japanese and another one in English) about his experiences with job hunting in Japan in the spacious main hall. The seats filled up quickly and the attendees enjoyed listening to Mr. Dore's witty remarks about unwritten job hunting rules and the general job hunting cycle.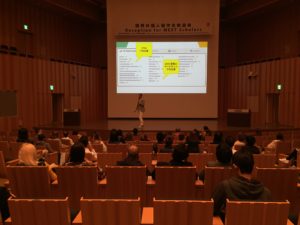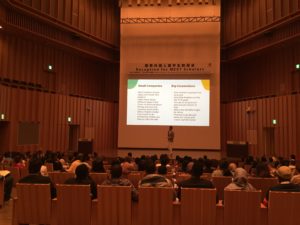 The other six seminars (three at a time in three separate seminar rooms) were held on the 4th floor of the venue. All of the seminars were well attended and even though the number of seats was limited, we made sure that as many people as possible could attend the seminars. Here are some details about each seminar and each speaker:
Tazbir, a core member of MSA's Kanto Regional Team gave unique insights about conducting research at a Japanese university. He also dived deeper into the topics of travel grants and Japanese language study. Click here to see the slides that he used for his presentation.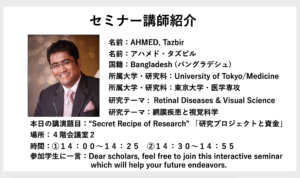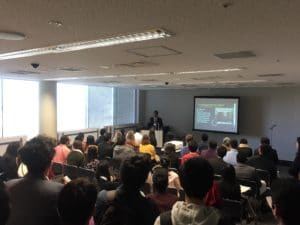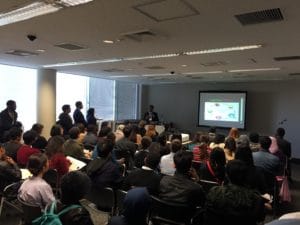 Nathanael, another active member of the Kanto Regional Team talked about different opportunities that students have in- and outside of their university to make the best out of their student life in Japan. Click here for his presentation slides.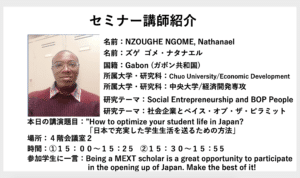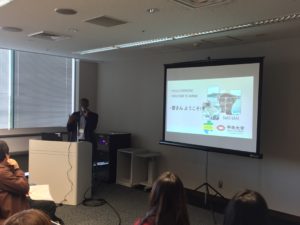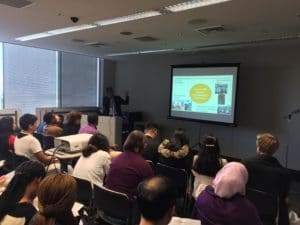 Gianella, who is engaged in a number of MSA's current projects such as Alumni Voices, where we interview successful alumni and publish their stories on our website gave a seminar about the preparations students can do for their future career while they are still studying. Click here for to see her presentation slides.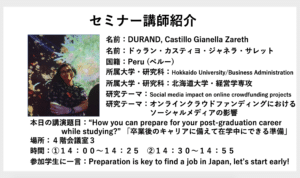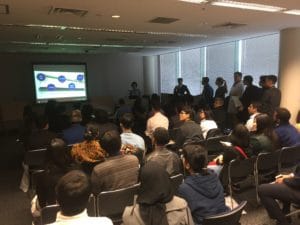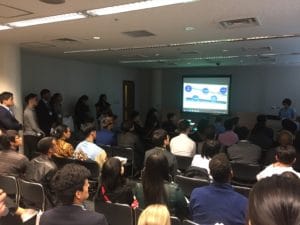 Another seminar about career options and preparations for different career paths was given by Nazrul, MSA's secretary. Click here to see the slides that he used for his presentation.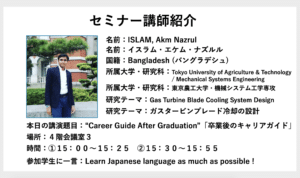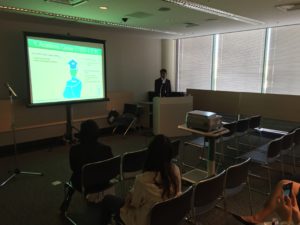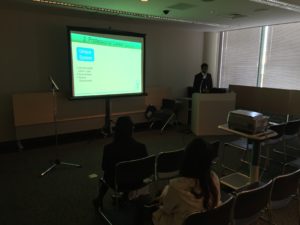 Bank, MSA's Website Manager held a seminar about getting a job at a Japanese company in Japan. Drawing on his own experiences with job hunting in Japan, he explained the general job hunting cycle and about the steps one has to go through in order to get employed by a Japanese company. Click here to see his presentation slides.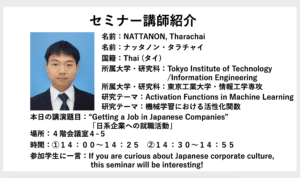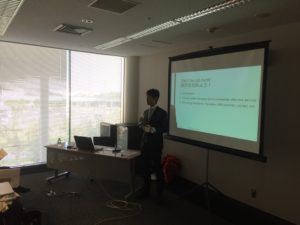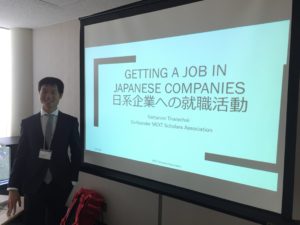 And last but not least, Karthik held a unique seminar about the do's and don'ts when looking for a job in Japan. His did not take the regular path and did not follow the general job hunting etiquette in Japan but still managed to secure a number of job offers. He held his seminar in both English and Japanese. Click here for his presentation slides.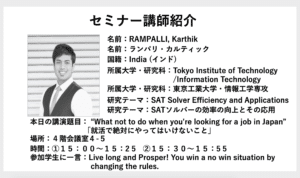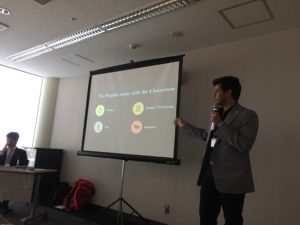 A noh (a form of Japanese drama) workshop, a tea ceremony demonstration and an origami workshop took place at the same time as the seminars. The attendees could move around and attend the seminars and workshops freely until 4pm.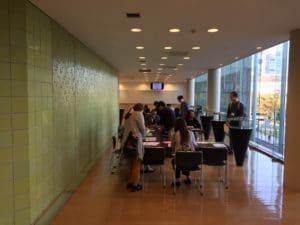 The MSA booth was also very well frequented and the members were busy handing out flyers, giving advice and answering their curious juniors' questions.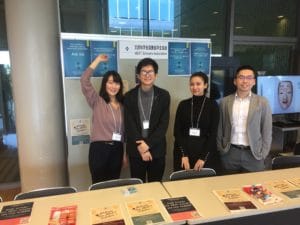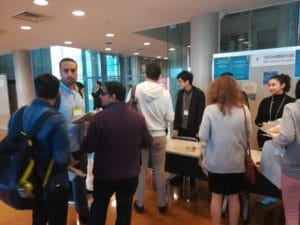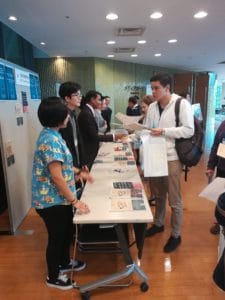 Meanwhile, the soft drinks for the toast and all sorts of sandwiches, snacks as well as halal and vegetarian food were prepared by the staff.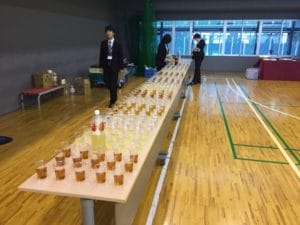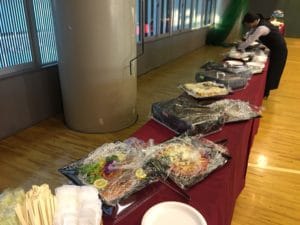 At 4pm the doors for the networking party opened and the hall was quickly filled by the attendees.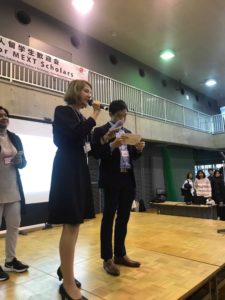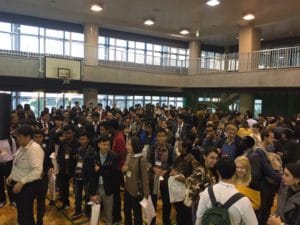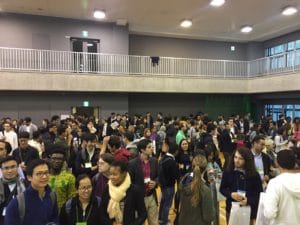 Each attendee took one drink, one scholar and one alumni each gave an encouraging speech and we started the party with a loud kanpai (toast)! At this point everyone was hungry and rushed to the buffet and started meeting old and new friends.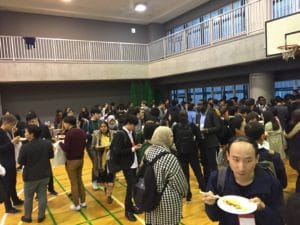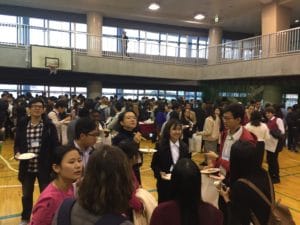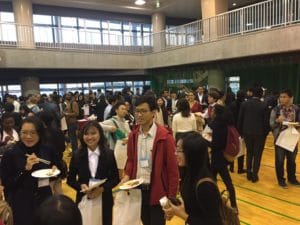 Last but not least, MSA's president Austin prepared a quiz about life in Japan using Kahoot. The attendees formed groups according to the color of their name straps (different colored name straps were distributed at the registration according to one's affiliation and field of study), each group made up a name for their own group and they discussed the correct answer for each question among themselves.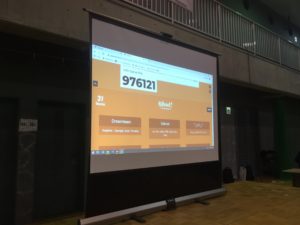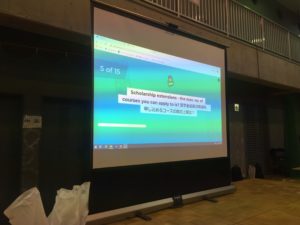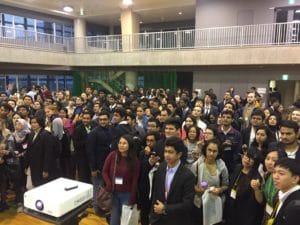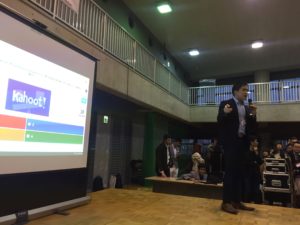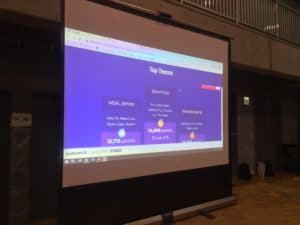 It was a very fierce competition and the team called "Bluechips" won a set of matcha KitKats!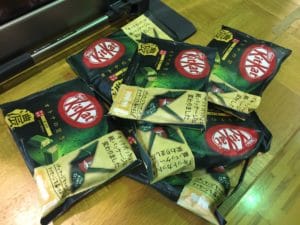 All in all it was an unforgettable day for everyone involved. We hope that everyone had a good time and we can't wait to see you again at one of our next events!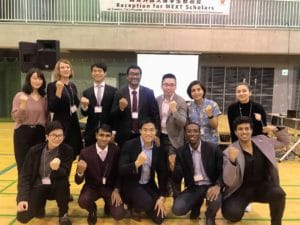 Pictures taken by Tazbir Ahmed, Anastasia Bender, Gianella Durand and Nathan Ngoume.