Karthik Rampalli is one of the co-founders of MEXT Scholar Association. He came to Japan in 2015 from India and is currently a senior undergraduate student in Information Technology at Tokyo Institute of Technology. I had the chance to talk with him about his experiences in Japan and tips he would like to share with our new/current scholars.
*This article has been edited from the original interview for brevity and clarity.
Can you tell me about your road to Japan, why Japan, why the MEXT Scholarship?
It's quite a crazy story actually. In my junior high school, I had a bunch of history lectures and in those history classes, we learned about many different countries. During that time, I came to know about Japanese history, all those things that happened during the World War, how Japan recovered after that and became one of the biggest economies in the world. On top of that, my family subscribed to many really good news channels and newspapers. So every time Japan came up with a new invention or a new policy, it came up all over the news. It was so motivating for me, especially in the field of robotics. It got me really intrigued. After high school, I began to look for scholarships outside India because I have always wanted to go study abroad. Luckily, I found out about the MEXT Scholarship through a friend whom I had known since high school. Looking back, it was really fortunate that I managed to get it.
Oh, just FYI, I was never really a great fan of anime, J-pop and all those things (laugh). I was on the other side of the spectrum. I am a fan of history, technology, finance, economic policies, trade policies, kinds of stuff that are active in Japan, etc.
What made you choose your current university and what did you prepare before coming to Japan?
I literally had zero preparation because I came and learned Japanese from scratch. I didn't even learn Hiragana, Katakana before coming to Japan. So I just binged it when I came here. To be honest, I didn't have much of a plan. So after coming here, after learning Japanese, doing all kinds of exams during the 1-year language school at Tokyo University of Foreign Studies, I started talking to a lot of senpai (senior person) and alumni. Speaking with them, I realized that Tokyo Institute of Technology (東京工業大学) was a good university, you get to do a lot of things, the school also offers a lot of freedom to the students, and that made me decide "let's try this". 
When I talked about senpai, I didn't mean just Indian, I'm talking about everyone. I actually went out to the university, checked out the labs, sat down at the campus, spoke to a few people over there. It was a pretty fun experience.
The reason we decided to interview you today was that you are quite a special case for student scholars. Although being a student, you participated in organizing many kinds of events, inside and outside of MEXT. I heard that recently, you took part in organizing a Hackathon event, how was it like, can you share something about the experience?
In 2017, I participated in Junction Tokyo and our team was the runner-up at the Hackathon. We built a solution to tackle the food waste problem. After that year, they invited me to be a part of the core team to organize the hackathon next year. I said OK and that's when everything happened. In 2019, our hackathon was fortunately featured in Forbes Japan. 
So how did you manage to juggle between all the schoolwork and events like that?
It was a little challenging but I think I've learned a lot about time management and how to make the best out of the resources available to you. That's basically it. Because I definitely made a lot of mistakes in the beginning, but all of my team members, including the people at MSA, Junction, and other people at other activities are all very patient, they taught me everything I know today. I also juggled 3 prestigious internships along with these activities (laughs). 
Among all of the events, what was the most memorable event that you participated in/helped organize?
Actually there are 2 events that are equally the most memorable to me.
The 1st one, I would say is the 1st scholar event that we organized at MSA because that's the 1st time I was given the chance to speak in front of a lot of people. I was unsure if I did a good job or a bad job. Luckily the event turned out to be great, we had around 70 attendees. Everyone was happy, we all had so much fun. This gave me confidence in the fact that I also have the capability to do things in Japan. By the way, we also closed the first partnership deal for MSA at this event.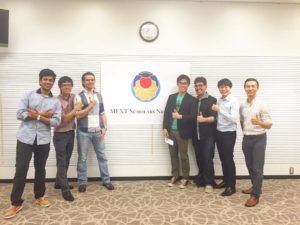 The 2nd one is the Junction Tokyo 2019 Hackathon. That's the first time Junction got featured in Forbes. I actually did all the marketing. I invited the reporters from Forbes, they came and turned out they like it. It's actually a proud moment because Junction was originally from Finland, they organized it in different countries, and they had never been featured in a big magazine so far. So we can say that our Japan team actually managed to accomplish the first PR victory. That was very shocking for everyone. It made me realize that once you put in the effort, it's just a matter of luck. We had a great team, we put in a great effort, the event was great and the Forbes guys agreed to come to check it out.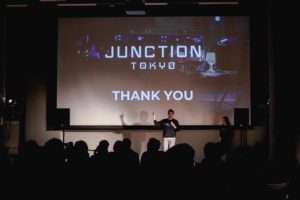 Do you think that going to Japan and being a part of MSA have helped to change you in any significant way?
My honest answer would be I didn't expect myself to start something like MSA. Because when I first came here, I didn't know what kind of opportunities were available in Japan. 
For example, I mentioned that I received lots of advice from all of my senpai. One of the biggest ones was when it came to real-estate in Japan. My senpai advised me to bring out my inner Indian (laugh) and negotiate with the realtor so that I could get a discount. So I actually did that with the agent and got away with a discount of 100,000yen. 
I realized that I have received so much help from other people. Then I got an invite from Royce (our current Director) to one of the meetings where I got to meet Austin (our current President). That's when we thought that we should do something cool like starting MSA, and we did. Thinking back I didn't even expect to do something like this in my student life and it turned out to be the best experience I have ever had because I was able to learn 3 important lessons that changed me in a very significant way.
I learned how to treat other team members when you're working with different nationalities especially because I wanted to handle partnerships and sponsorships, even though I almost have no experience in that matter. But Royce and Austin were kind and patient enough, they taught me everything, from the right Japanese words in meetings, contracts. However, I still managed to make a lot of mistakes (laugh). I would say that in one way, they inspired me on how to be a good mentor.

I learned how to do sales, how to approach people, how to sell the concept of an organization to another organization if you want to partner with them. This has been a very important skill to me because, with it, I managed to get really good internships and other opportunities other than MSA. 

I managed to build a great network of people which I would cherish for a lifetime. This network is not just MEXT scholars, it involves many people around me. Doing all the networking was very helpful in so many different ways. For example, during my job hunting, I thought that I had hit a dead end because I started it out late compared to my peers (a few months late actually, laugh) so I kind of missed out on many opportunities due to the strict timeline of Japanese companies. What I did was I actually sent my CV to all of these people in my network throughout all the events that I had done or participated in. I was lucky to get a few referrals from the companies' employees so even though the deadline has passed, they actually gave some special considerations for my case (also because I had a good resume to back it). 
For me, this is just the beginning, there's still a lot to be learned out there. Personally, I think it depends on the energy and enthusiasm that I tried to express when I came to Japan. Also, the people around me were very supportive and genuinely helped me realize what I wanted to do, they showed me new opportunities. I believe you can say that I managed to do everything I could because I told people about what I wanted to do. 
Thank you so much for the interview! If I want you to give a piece of advice for our current/new scholars, what would it be?
I think if I were to give anyone just tips before coming to Japan, I'm gonna have to steal this from Harry Potter (laugh):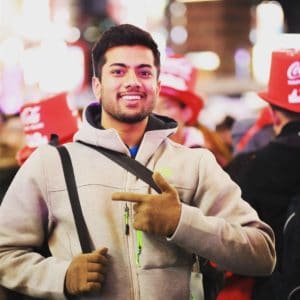 "Help will always be given at Hogwarts, Harry, to those who ask for it."
                                                                                                        – Professor Albus Dumbledore to Harry Potter

Basically, my advice would be: don't shy away. If you have a question in mind, if you need help, just ask for it. The more questions you ask, the more you learn. And another quote that really motivated me was:
"An idle mind is the devil's workshop"
So if you have a lot of free time and you are doing nothing with it, your brain is going to be filled with lots of useless and random thoughts which might not get you anywhere. That's why I try to involve myself in all sorts of activities. It could be exercises, events, internships, research, reading about interesting technologies, etc. 
Also, ask a lot of questions, express your honest opinions because most of the time, that's how people get to know you, know what they want out of you and how they can help you. It's similar in networking. First, you impress the other person. Next, you look for the impressive quality of others, then you initiate a relationship.
Now I am more than happy to pay it forward, please feel free to contact me if you need anything I can provide. I am trying to be a good senpai now (laugh).
LinkedIn: https://www.linkedin.com/in/karthik-rampalli-58672a153
Facebook: https://www.facebook.com/Karthik.Ram.007.Tokyo